13 Holiday Gifts for Parents with Babies
Need holiday gift ideas for parents with infants or cute little babies? No matter how the new parents in your life are celebrating the holidays, Nanit is here to help you find the perfect gifts that are sure to make their holiday easier, brighter—and hopefully, merrier thanks to more rest.  
For the sleep-deprived family (aka everyone)
When shopping for presents for parents of newborns, there's nothing better than a thoughtful gift that fosters a great night's sleep. Set your loved one up for success with the following smart nursery essentials:
1. Nanit Pro Camera 
The award-winning Pro Camera goes above and beyond traditional baby monitors by providing sleep tracking and analytics, Breathing Motion Monitoring, Cry Detection, and more. Combine this baby monitor camera with our Wall Mount, Floor Stand, or Flex Stand to keep an eye on your baby from any angle and rest easy knowing they're sleeping soundly.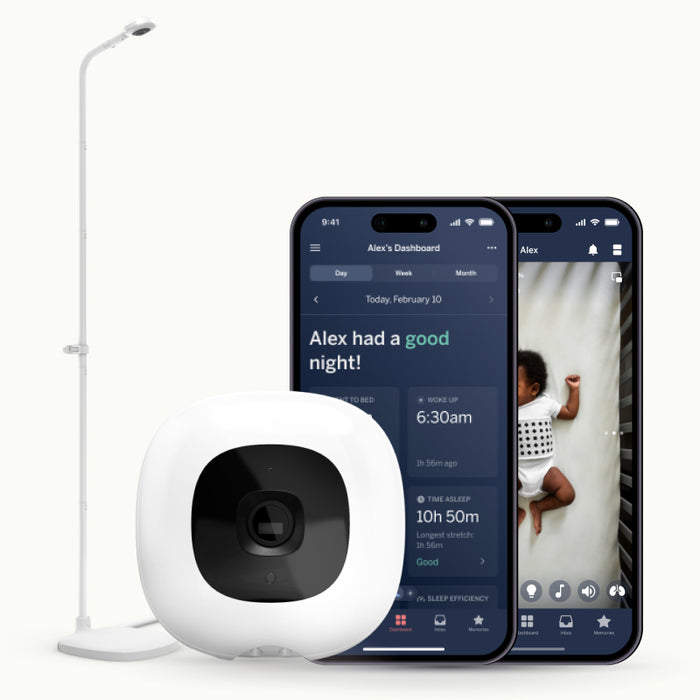 2. Nanit Sound + Light 
White noise machines help lull babies to sleep because the whooshing sounds mimic what they hear in the womb. A combination sound machine and soothing night light may be the perfect gift that keeps on giving—restful nights of sleep, that is. 
The Nanit Sound + Light Machine is a 2-in-1 option that offers both calming sounds and customizable lights to help create effective wind-down and wake-up routines: 
Choose from 11 sounds, including white noise and nature 

Update + save color/sound combinations as Favorites, based on the mood or routines you need (wind-down, book time, wake-up)

Connect your device to the Nanit App to easily adjust settings from anywhere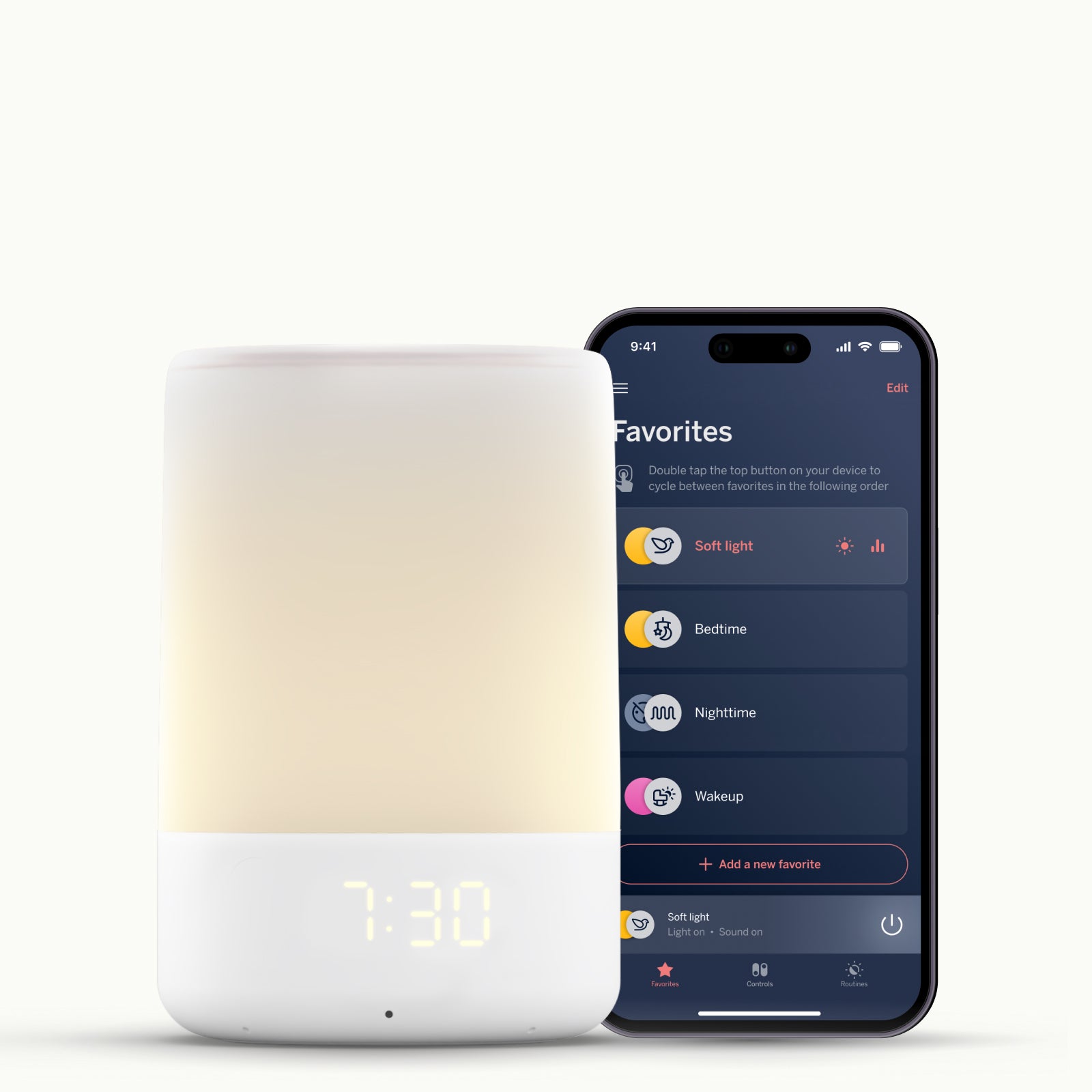 3. Vitruvi Stone Ceramic Diffuser with Sleep Oil 
Sound isn't the only thing that can promote better sleep—smell can also play a role. Research shows that the smell of essential oils like lavender and rose can improve sleep quality through their calming effects. 
Luckily, the Vitruvi Stone Ceramic Diffuser comes with all-natural oils that are free of harsh chemicals and other ingredients. Plus, the diffuser has an automatic shutoff feature that ensures safety for both babies and parents.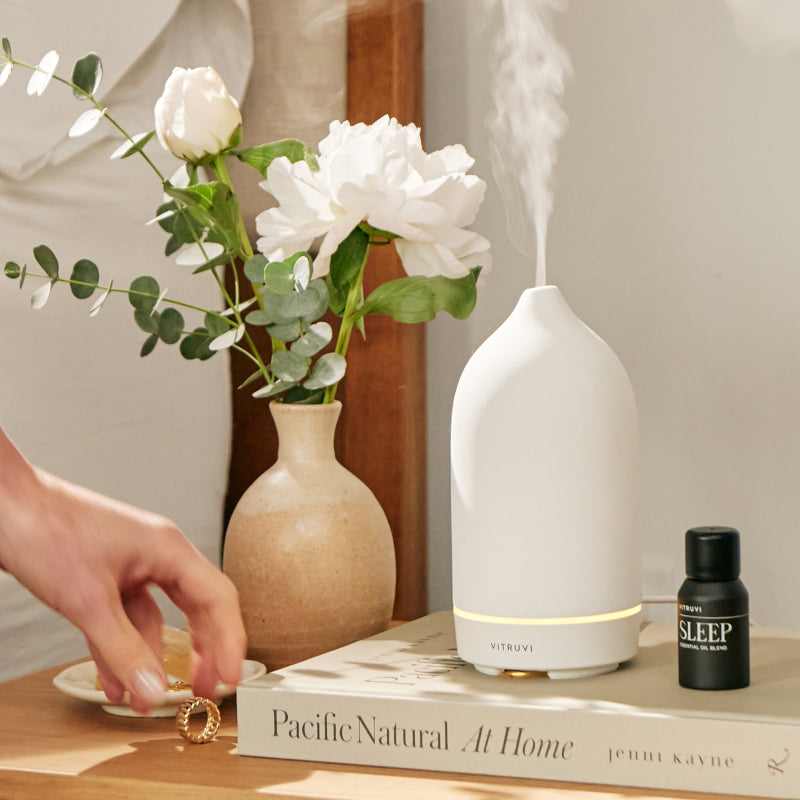 4. OHOM Ui Self Heating Mug Set
This innovative mug set not only keeps beverages at the perfect temperature but also caters to the chaotic schedule of parenting. With its self-heating feature, tired moms and dads can enjoy a warm cup of their favorite drink without the worry of constant reheating, providing a small yet thoughtful touch of relaxation amidst the demanding days and nights of parenting.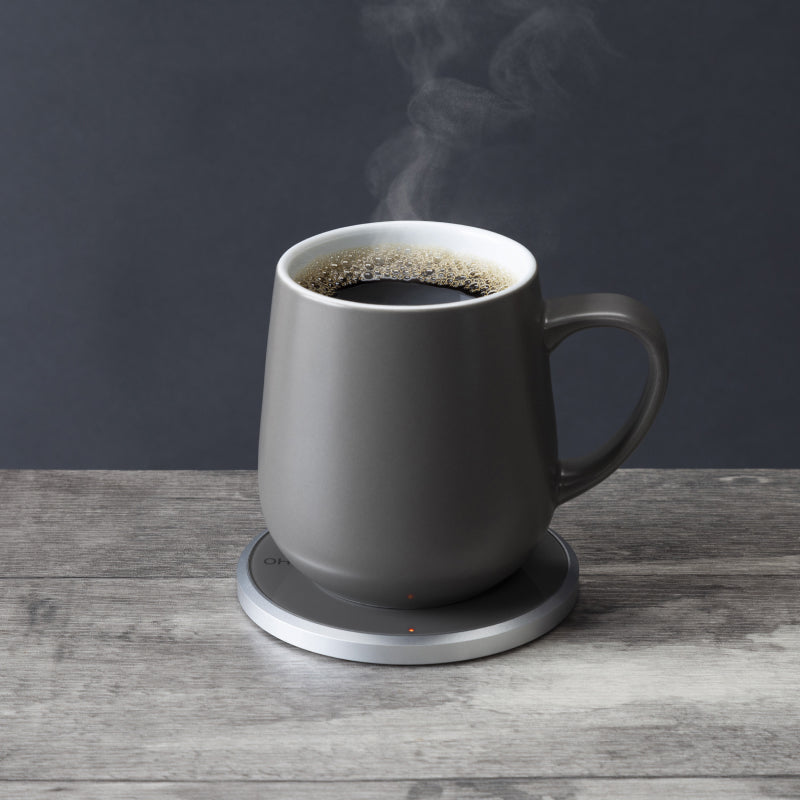 For the family on the go
As excited as new parents might be to have everyone meet their beautiful bundle of joy, it can be a bit overwhelming just thinking about leaving home—especially during the busy holiday travel season. Here's how you can make getting out of the house easier for them:
5. State Lorimer Diaper Bag
The State Lorimer Diaper Bag looks like an average backpack, but it offers incredible features for parents with babies, such as: 
Changing pad 

Insulated bottle pocket

Side pockets 

Luggage sleeve

Stroller attachments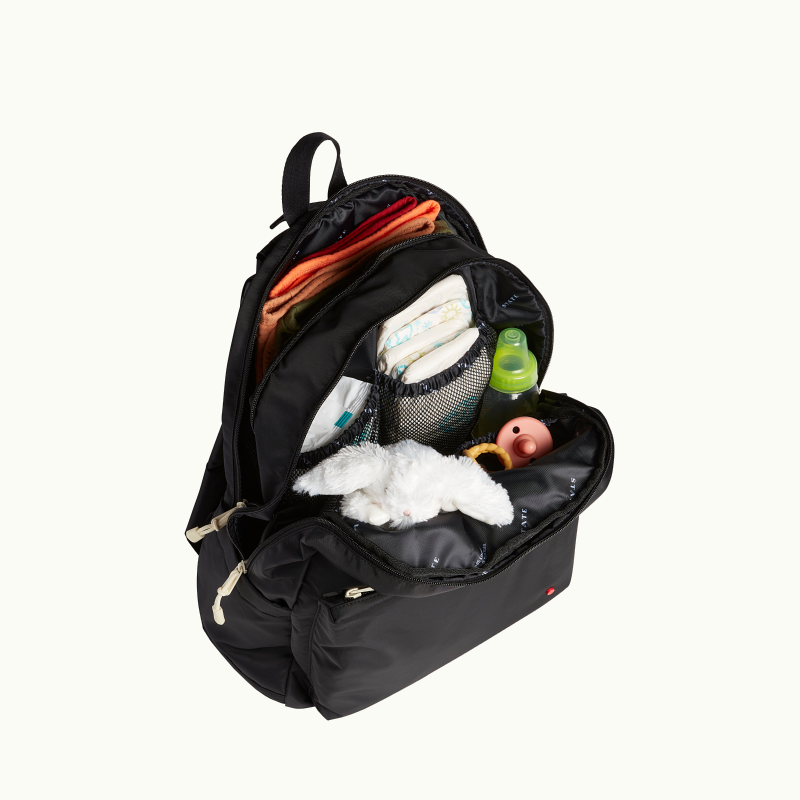 6. Solly Baby Wrap Carrier
Give new parents an extra hand—or two! The Solly Baby Wrap Carrier is a great gift idea that makes it easy for parents to travel, run errands, or pack up lunches before a trip. 
This wrap's biodegradable 100% certified TENCEL Modal material is soft, cozy, and good for the environment. Plus, the wrap has been shown to: 
Reduce infant crying by 43%

Calm gas and reflux 

Promote healthy parent-baby bonding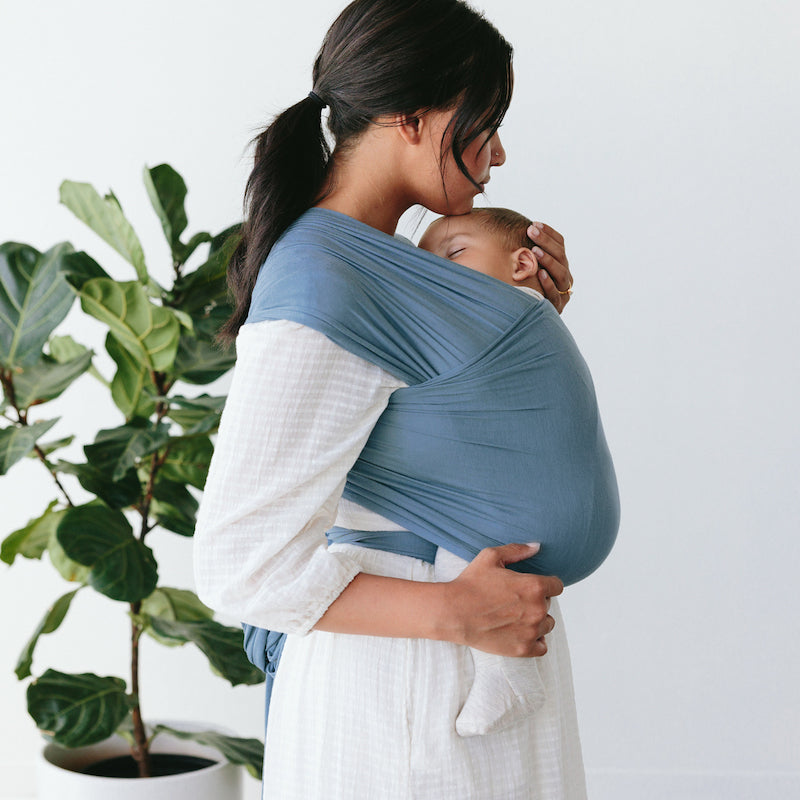 7. Courant MAG:1 Essentials Charger
This sleek and functional accessory keeps their essentials organized and charged, catering to the dynamic lifestyle of busy moms and dads. With multiple compartments for organization and wireless charging capabilities, this stylish accessory ensures that they stay connected and organized at home or on the go. Enhance the convenience and efficiency of parenting for the modern, mobile parent with the Courant Mag-1 Essentials Charger.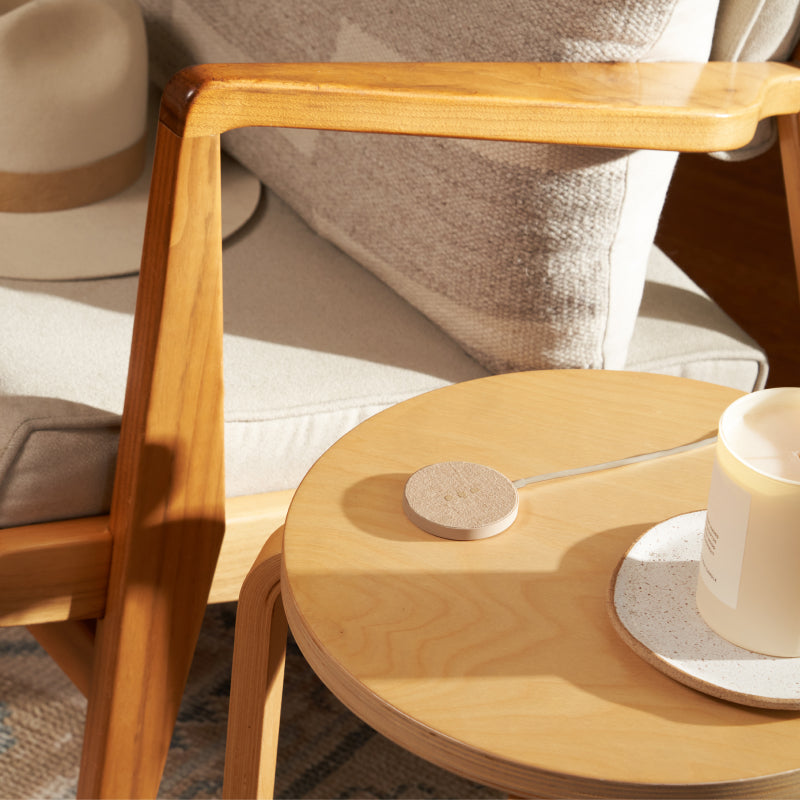 For the mamas who need extra pampering
Help the new mom in your life turn her home into a rejuvenation spa with some of our most high-end, mama-centric skin, hair, and health products—bundled together for even more value:
8. Anya Postpartum Hair + Skin Bundle 
It's no secret that pregnancy can take its toll on hair and skin. That's exactly why real moms created Anya's Scalp Serum and Body Butter. 
Scalp Serum

. Formulated to stimulate hair follicles and promote fuller, thicker hair.

Body Butter

. Ultra-rich and deeply hydrating to soothe and nourish postpartum skin.
Both products are doctor-backed, plant-based, non-toxic, and safe for breastfeeding.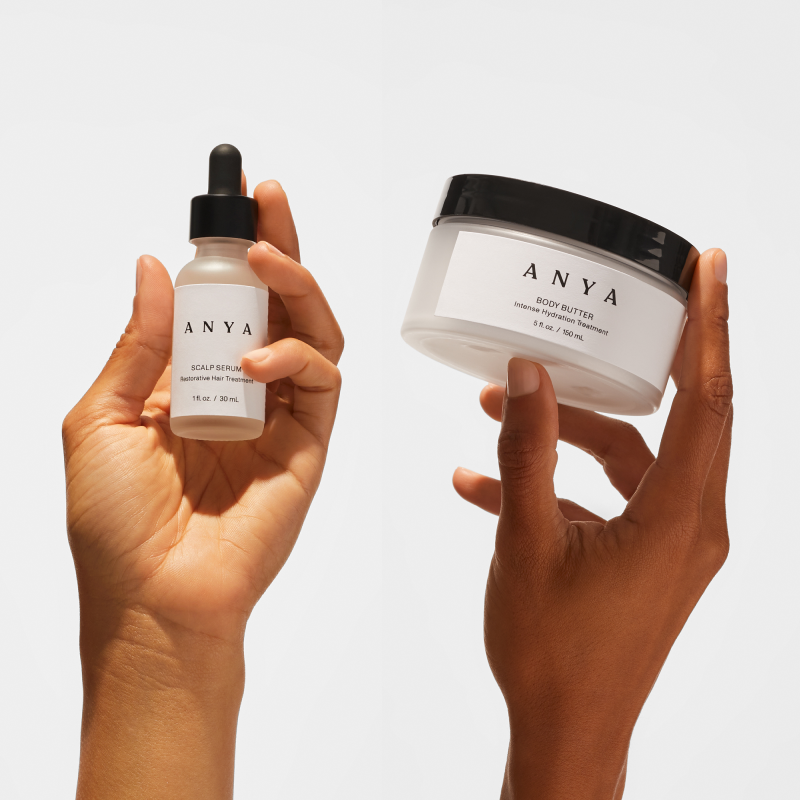 9. The Rescue Me Bundle by HATCH
If the new parent in your life is breastfeeding, consider this supportive HATCH bundle, which features: 
HATCH Collection Head Peace Wrap

. A cute compression head wrap that provides cooling relief from pre and postpartum headaches with freezable gel inserts. 

HATCH Collection Nipple + Lip Rescue Balm

. This lanolin, gluten, and paraben-free balm combines mango butter, pomegranate, and acai to soothe chapped or irritated nipples and lips.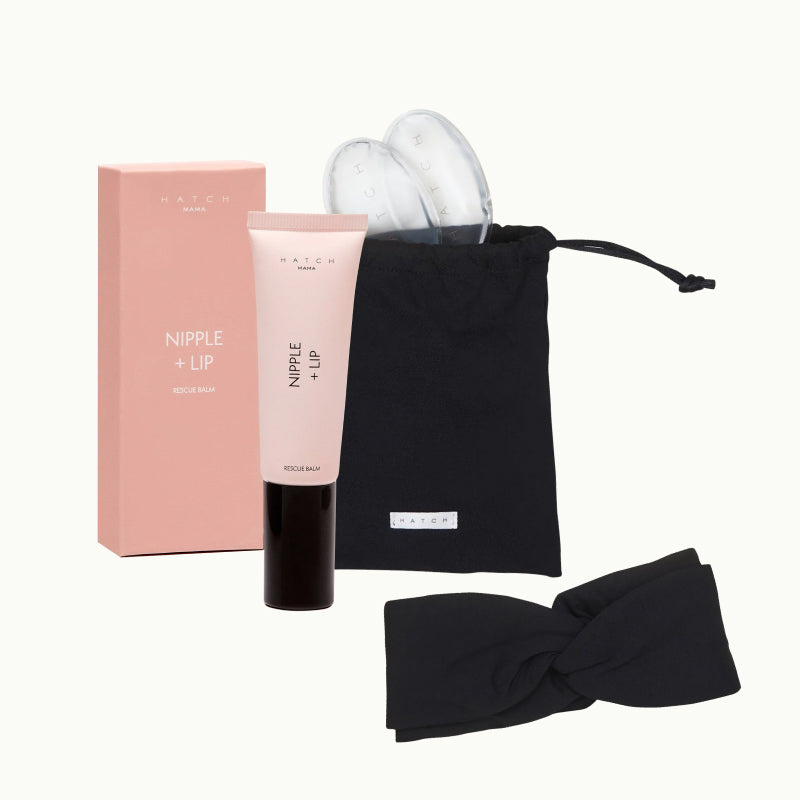 10. Mommy Matters Soothe + Heal Bundle
This OB/GYN-designed set provides a clinically validated solution to accelerate wound healing, increase circulation, reduce inflammation, and provide rapid pain relief after birth. The powerful red and infrared light therapy + gentle heat helps new mothers heal 6X quicker, as well as reduce the long-term risks of infections, incontinence (accidental bladder leakage), and painful sex. Help the special new mom in your life care for herself with the Mommy Matters Soothe & Heal Bundle.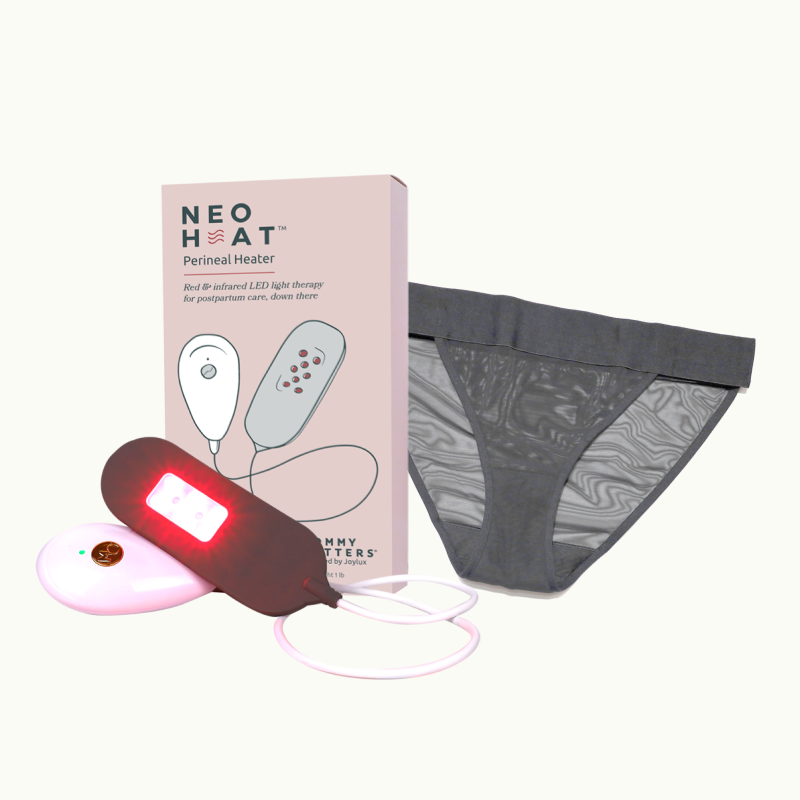 11. HATCH Collection Belly Besties Bundle 
Although this is a holiday gift for someone who is still pregnant, it makes our list based on its sheer value. 
This Belly Besties Bundle features three of the HATCH Collection's bestsellers: 
HATCH Collection Belly Oil

. Formulated with calendula, sweet almond oil, and grapefruit oil, this hydrating blend helps reduce the appearance of stretch marks.

HATCH Collection Belly Mask.

Pair the belly oil with an aloe vera-rich belly mask to further hydrate stretching skin and minimize stretch marks and scars.

HATCH Collection Belly Tattoos.

For the perfect pregnancy photoshoot, add a few non-toxic, temporary belly tattoos that feature adorable images and cute phrases like "A Real Kicker!"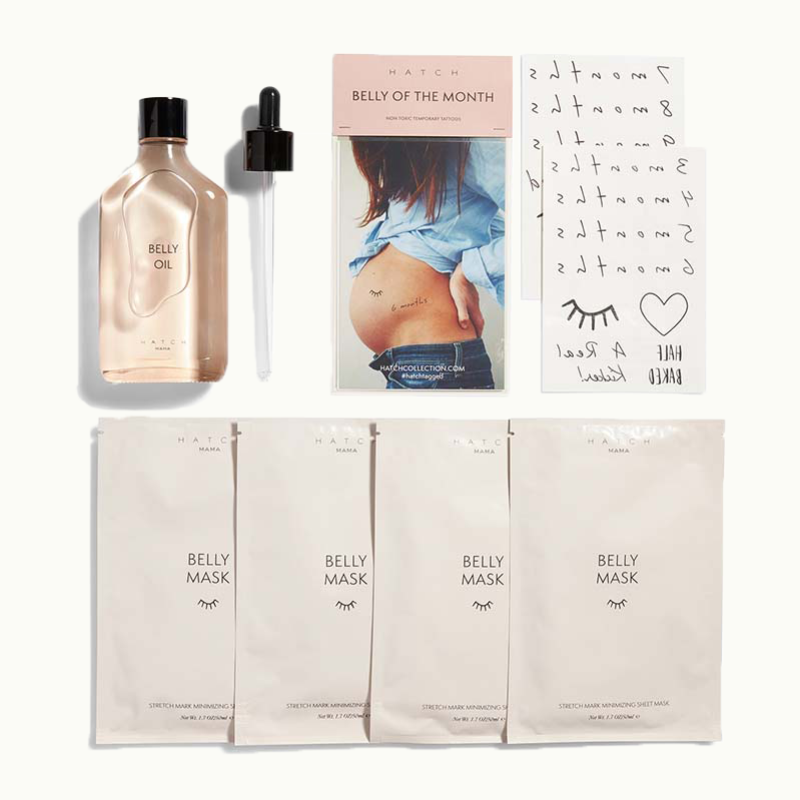 For the brand-new, tiny versions of your favorite people
Concerned that the parents on your gift list already have everything they need? Redirect your holiday presents toward their adorable bundles of joy.
12. Slumberkins Bundles
Slumberkins combines snuggly stuffed animals with storybooks that explore different feelings to help teach babies and toddlers about their emotions. Choose from: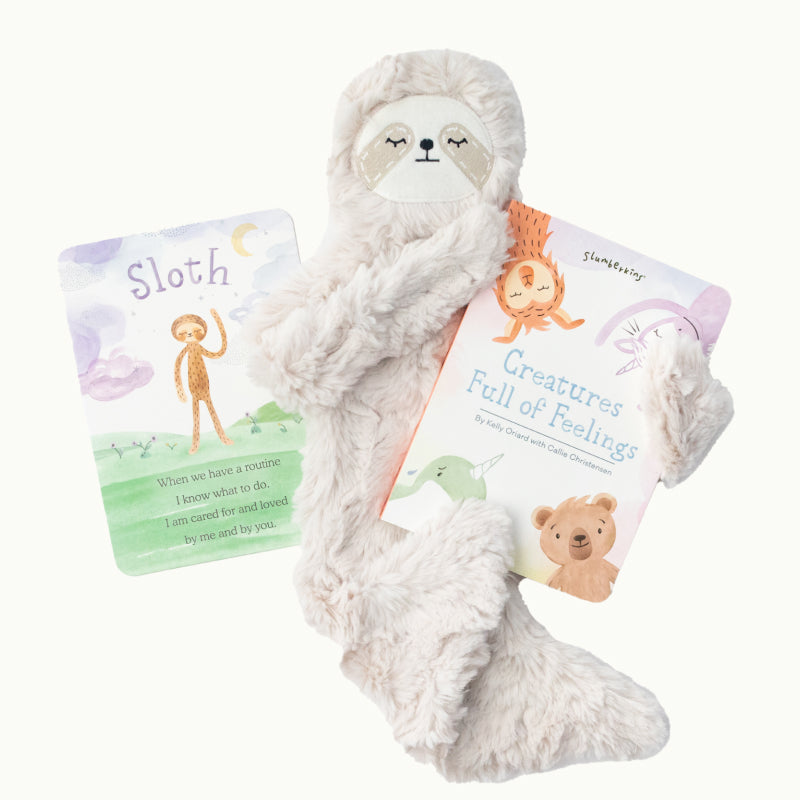 13. Miles & Milan Big Smile Bodysuit Set 
This dreamily soft, smile-inducing onesie three-pack is perfect for the little ones who have no doubt already captured their parents' hearts. 
Available in sizes 0-3 months, 3-6 months, 6-12 months, and 12-18 months, each pack comes with one white, one black, and one gray bodysuit.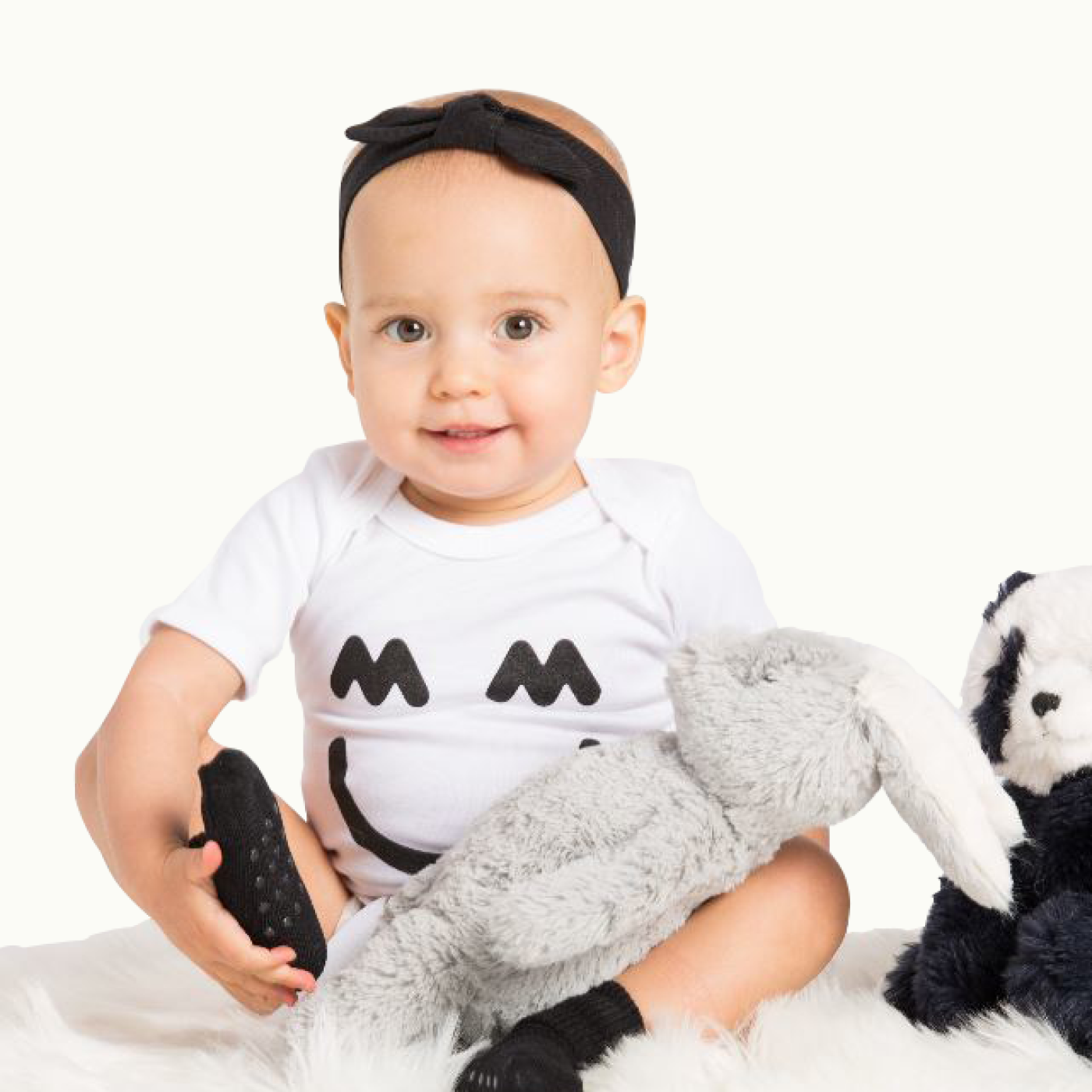 Nanit makes holiday gifting easy 
At Nanit, we're committed to providing parents with magical, high-quality products designed to foster peace of mind, confidence, and healthy, happy babies. By choosing any of the expert-curated items from our holiday gift guide for parents (or from our baby gift ideas list), you can ensure a memorable holiday season for all the families in your life. 
Need seamless, fast gifting? : if you can't decide on any one item, a Nanit Digital Gift Card gives them the option to choose what they need! Happy holidays! 
Sources: 
VeryWellFamily. The Wonders of White Noise.  https://www.verywellfamily.com/the-wonders-of-white-noise-2504713 
Sleep Foundation. How Smell Affects Your Sleep. https://www.sleepfoundation.org/bedroom-environment/how-smell-affects-your-sleep