10 Holiday Gift Ideas for Babies
As the holiday season approaches, the time for cherished family traditions is upon us. In addition to these time-honored festivities, there's another key item to tackle on your burgeoning holiday to-do list: finding the best holiday gifts for your littlest loved ones.
While you might already have an idea of what to get your nieces and nephews, shopping for babies can be challenging. Should you choose practical baby Christmas gifts that help the parents, fun ones to entertain the little ones, or a combination of both? 
Whether you're shopping for a family member or your very own bundle of joy, we've got you covered with 10 baby gift ideas that are sure to delight both babies and parents.
1. Nanit Pro Camera
While babies might not fully grasp the significance of this gift idea, the #1 selling Pro Camera is a game-changer for both infants and their parents. That's because it's more than just a baby monitor—it also tracks your baby's breathing, analyzes sleep patterns, and provides peace of mind to parents. 
For the perfect gift, consider the First Year Bundle, which includes a Pro Camera, a Flex Stand, a sensor-free Breathing Band, and more.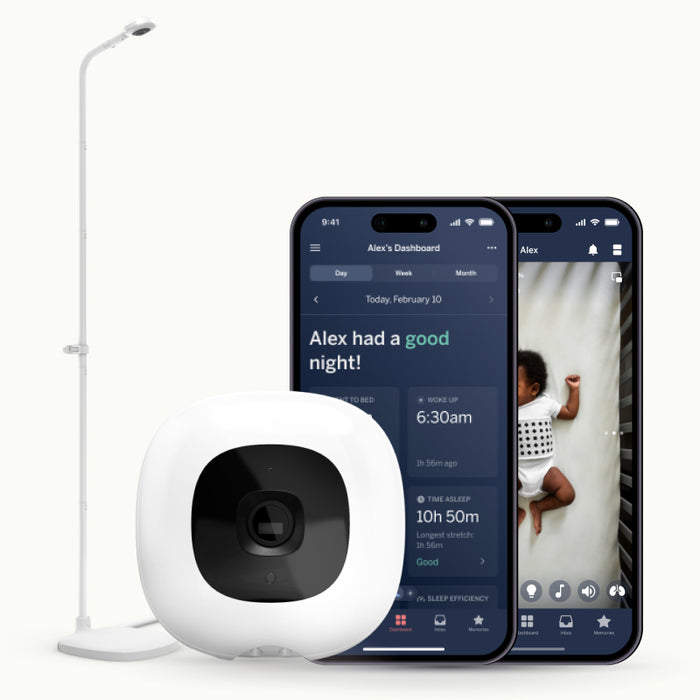 2. Plush set of sheets
Your little ones deserve the softest Baby Sleep Wear and Sheets to match their delicate skin, and the Rookie Humans Sheets fit the bill. These sheets are 100% cotton, OEKO-TEX® certified, and designed to soothe your sweet baby with cozy, touchable softness. 
Whether your little one prefers a jungle theme or an underwater adventure, these sheets are sure to deliver both comfort and style.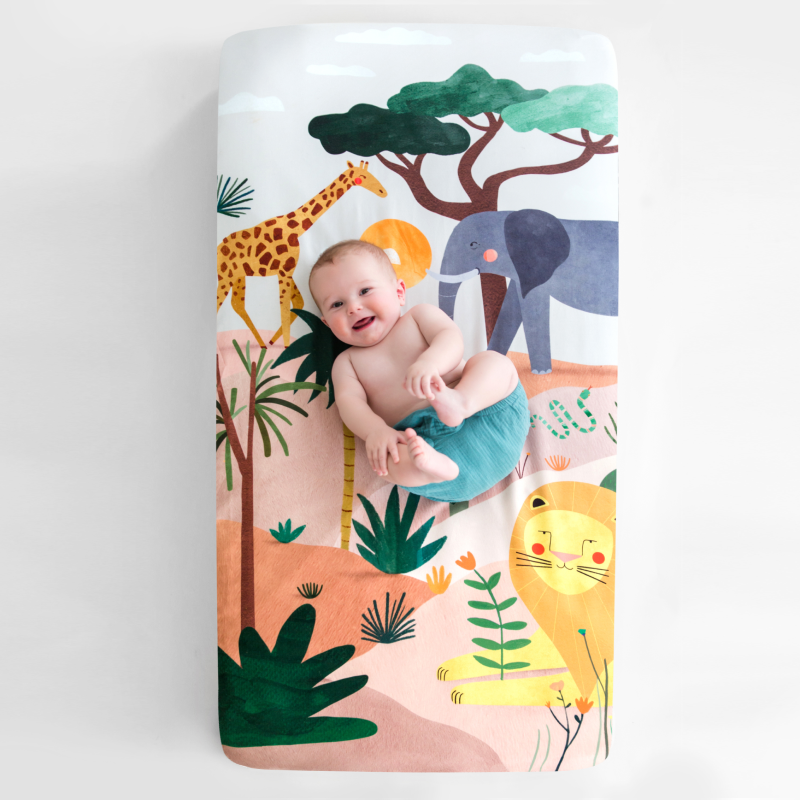 3. A 'no-brainer' toy subscription 
Which toys will my child want to play with? Which toys do I want to bring into our home? Lalo's got you covered. Each Play Box comes with a selection of developmentally appropriate toys and a guide that shares exactly how to playfully connect with your child. Bonus? These toys aren't one-and-done. They were carefully selected to grow with your child. For a limited time, get 40% off your first play box with a subscription during their Black Friday Sale through 11/30. 
4. Comforting critter (with matching book)
Introduce your little ones to the world of snuggles with this Slumberkins Creatures Full of Feelings Bundle. The adorable sloth snuggler, paired with the beautifully illustrated book makes for the perfect holiday companion for babies, toddlers, and children.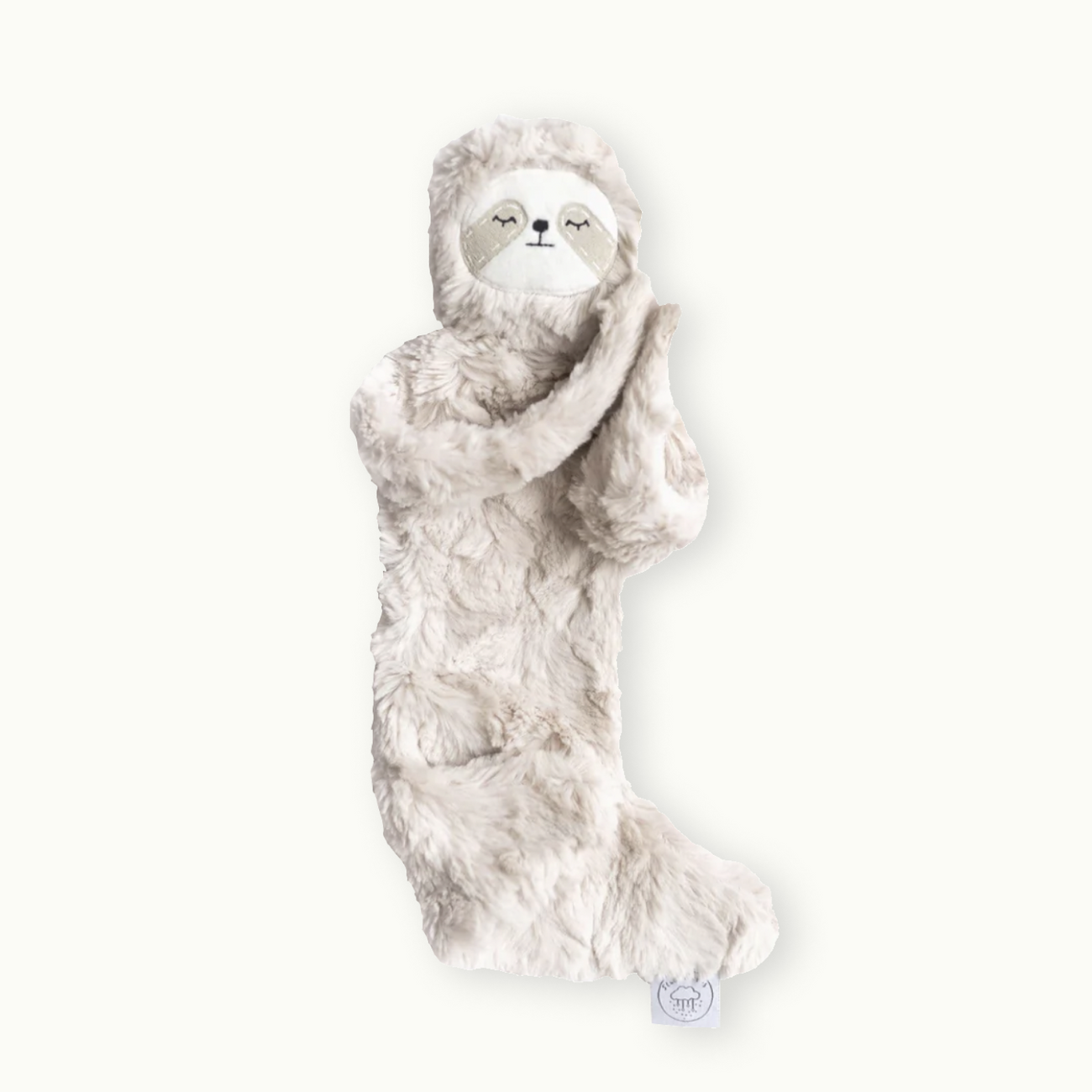 5. Cute bodysuit set
Babies go through countless layers (thanks to blowouts and spit-ups). Give the gift of practicality with the Miles & Milan Big Smile Bodysuit Set. Each of the three bodysuits comes in white, black, and grey, and is adorned with a cheerful smile to brighten you and your baby's day.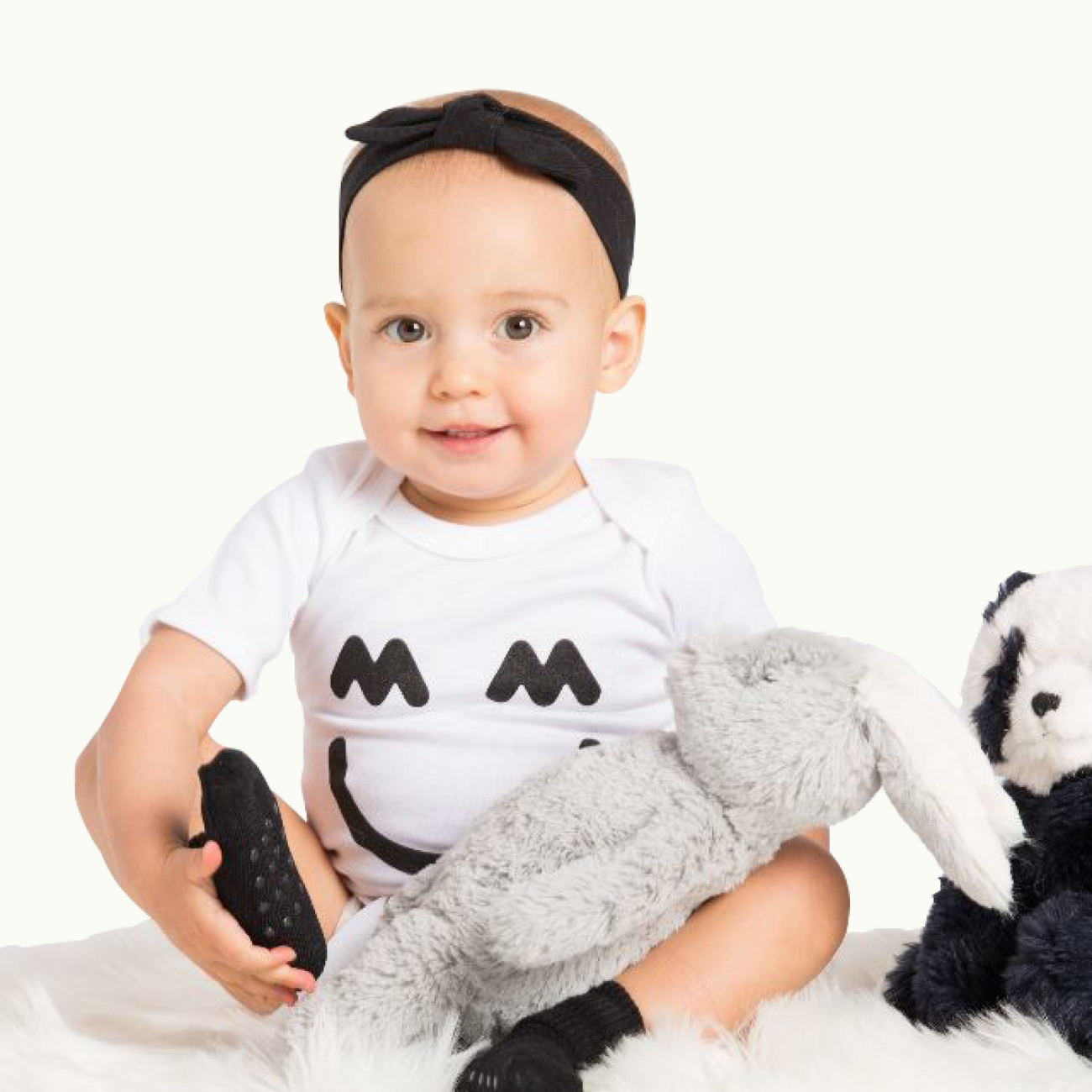 6. Baby-safe lotion set
Winter can be harsh on a baby's delicate skin, so consider giving the EllaOla Basics Bundle. This nourishing gift includes Superfood Baby Shampoo & Body Wash, Hydrating Baby Lotion, and Soothing Baby Face Cream. As a bonus, the face cream is clinically proven to provide 96 hours of hydration. 
7. Monthly diaper supply
Wondering what to get an infant for Christmas? Consider a one-month supply of Coterie diapers. These super-soft, blowout-proof ones are expertly crafted to ensure a comfortable night's sleep. Plus, they're made with 25% plant-based materials, making them better for your baby and the environment.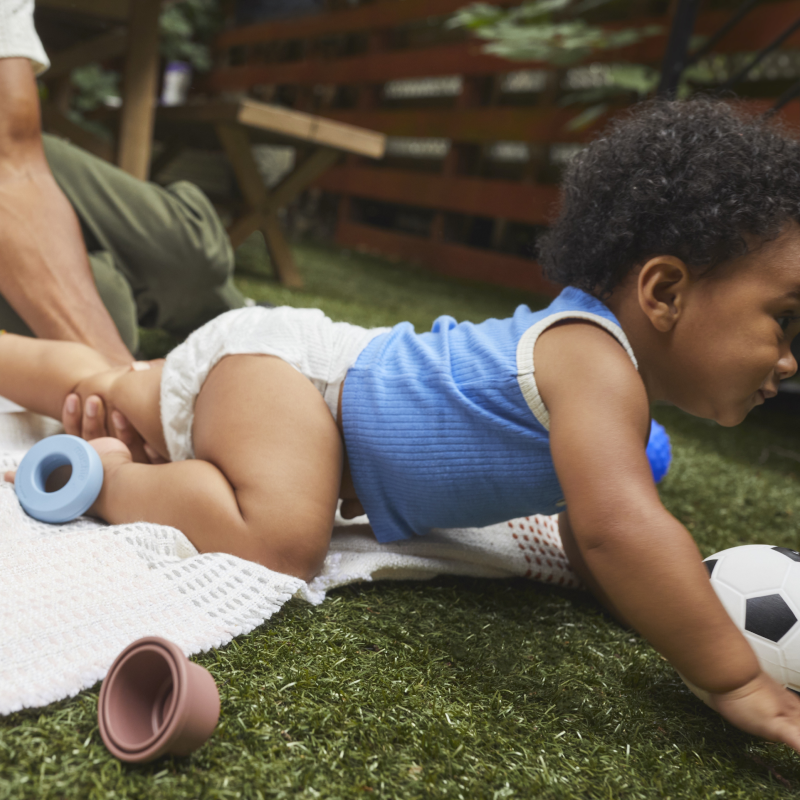 8. Soothing sound machine
Research has shown that white noise machines can help newborns fall asleep faster—and sleep up to 2 hours longer. The Nanit Sound + Light takes sleep support one step further, offering 11 soothing sounds for your baby, as well as a built-in nightlight with customizable color combinations. Even better? You can control the machine remotely via the Nanit App.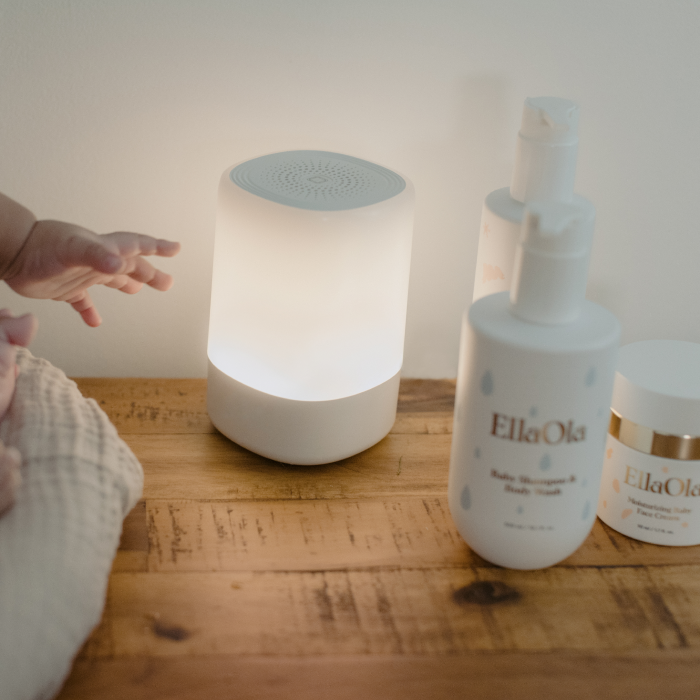 9. Relaxing oil diffuser
Create a peaceful environment for your little one with an all-natural ceramic oil diffuser. The Vitruvi Stone Ceramic Diffuser, in particular, comes with an auto-shutoff feature for worry-free, baby-safe operation. Plus, the essential oils used in this diffuser are carefully selected for their safety and purity, ensuring that your child can enjoy the calming scents without any harmful additives. Rest assured, the fragrance oils are free from harsh chemicals, making them safe for your child's sensitive environment.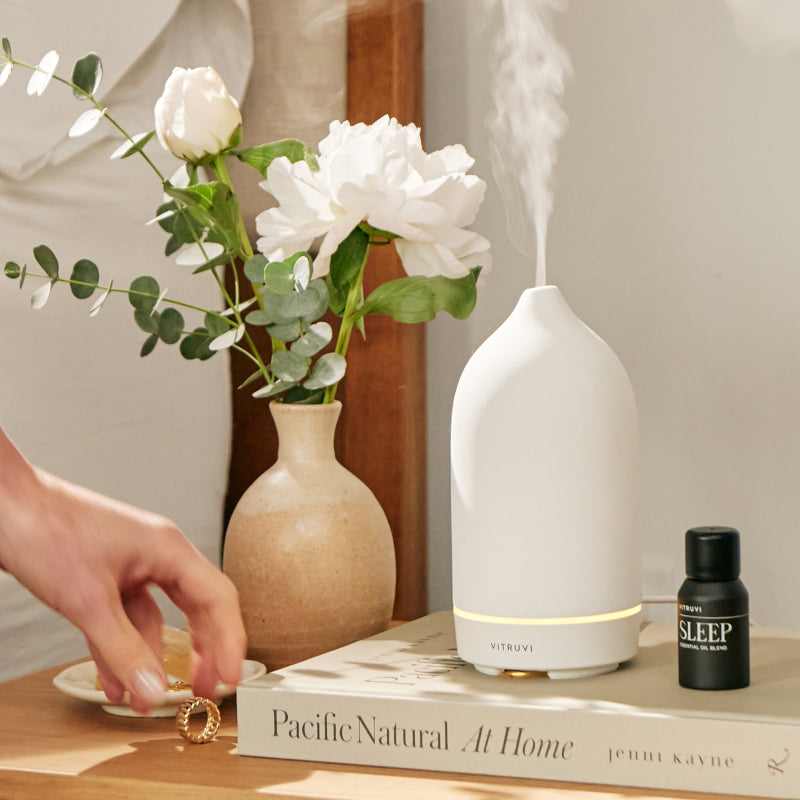 10. Stylish travel pouch
From supermarket runs to family getaways, parents are always on the move. If you're looking for holiday gifts to get your fave parents, give the gift of organization with the Pehr On The Go Travel Set, which includes an organic cotton travel pouch for diapers, wipes, and essentials, along with a convenient changing pad for quick and easy diaper changes.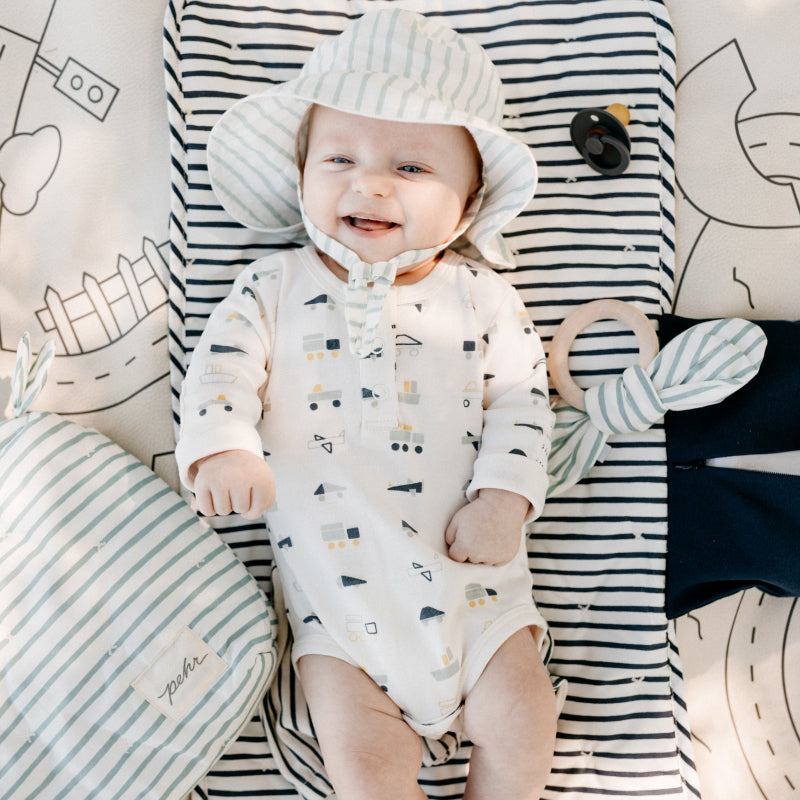 11. Cozy baby carrier
Among our most popular baby gift ideas is the Solly Baby Wrap Carrier. It makes a fantastic gift that promotes parent-child bonding—and is very helpful during the busy travel season. Made from lightweight TENCEL™ Modal fabric, this carrier cradles your baby in comfort year-round. It also helps ease gas and reflux and reduces infant crying by 43%. Your baby might not know they need it, but parents will certainly appreciate it (especially when in long airport lines or making holiday rounds).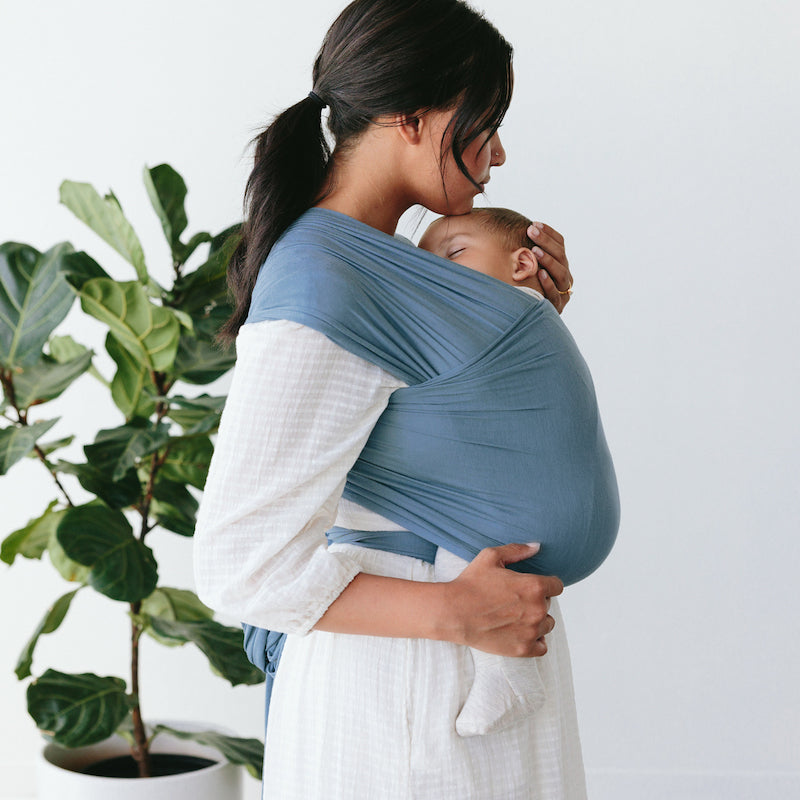 12. Little Spoon gift card
Little Spoon is an innovative and health-conscious choice for parents seeking high-quality baby food options. With a mission to revolutionize the way babies eat, Little Spoon offers organic, nutrient-rich, and fresh baby blends delivered right to your doorstep. Their customizable meal plans cater to various developmental stages, ensuring that your little one receives the right balance of vitamins and minerals.
Secure the ultimate baby gifts with Nanit
Searching for holiday gifts for babies? Nanit has your back.
Our curated holiday guide of baby gift ideas will help you find presents that both babies and their parents will adore. Whether you opt for practicality, comfort, or a touch of fun, these unique gift picks are sure to make this holiday season a memorable—and hopefully relaxing—one.
Sources:

Sleep Foundation. White Noise. https://www.sleepfoundation.org/noise-and-sleep/white-noise