THE ULTIMATE SECURITY FOR YOUR FAMILY
Privacy and security are behind every product we make
Our Privacy Policy
We believe your data is yours, and we comply with the most stringent industry standards to keep it secure. Your camera features and data are yours to control; you decide who has permission to be on your parenting team, and what they are able to see, when.
We never sell your information, nor do we store data after you end your terms of service with us. Our privacy policy clearly outlines what we do to safeguard your account and what you can do to update your settings to be more secure.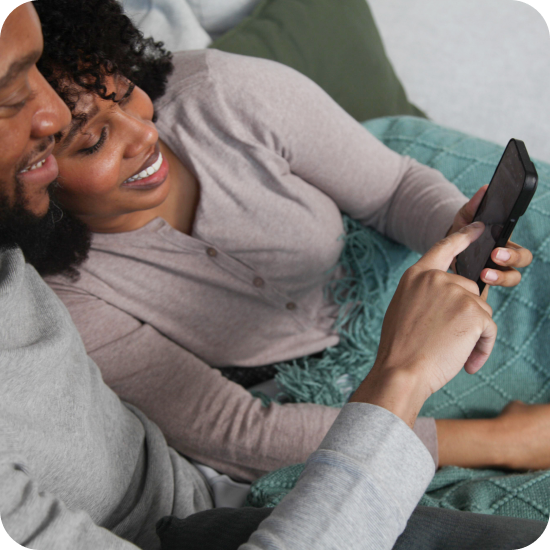 How we keep your information safe
256-bit AES encryption: One of the most secure encryption methods widely used to keep data safe
Secure network connection: Nanit doesn't allow connections to open (unsecure) networks
Encrypted video stream: We designed our camera to prevent your video from being accessed; it can only be pushed through our secure servers. In addition, the link to our servers and the link to your device at home are also secure
Multi-Factor Authentication: Nanit's 2-step verification is required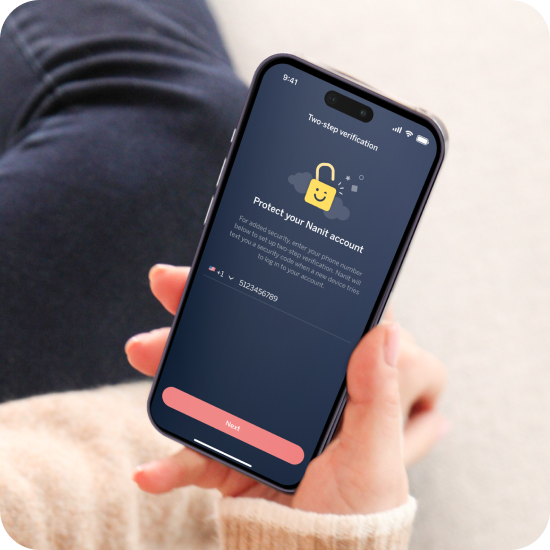 How to keep your account secure
Your family's privacy is protected by Nanit. To help us ensure the utmost security, we recommend that you:
Create unique strong passwords: Don't reuse passwords or use simple ones (such as birthday, family names)
Multi-Factor Authentication: Our mandatory 2-step verification process adds an extra layer of security to protect your information
Parenting team permissions: You choose who to add and remove from your account—and control what they see. No password sharing, ever!